Discord Relay Chat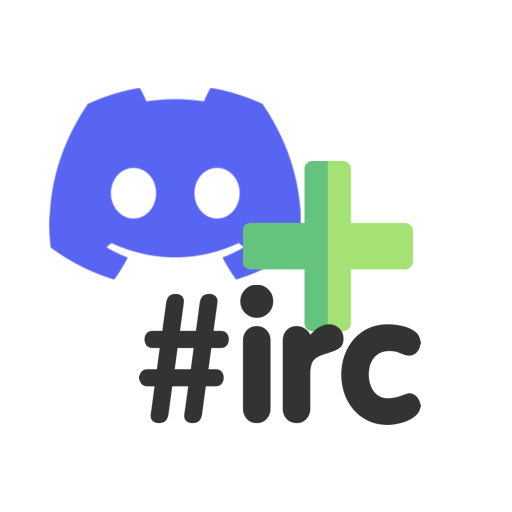 An IRC client using Discord for the UI
Get it:
Talk about it:
(yup, they're bridged with DRC!)
What it does well
Multiple server connections
Extensibility & expandability
Stability & resource consumption
Mentions & hilite tracking
Alias & kick/ban tracking
Logging with extremely powerful query & retrieval
Nick/ident/hostname deep tracking & cross-referencing
TLS/SSL & SASL (including EXTERNAL)
Attachments
Metrics export to Prometheus
Taking notes about channels and nicks
Plays Zork!
Enhanced /whois with nmap & shodan features
Allows emoji reactions on messages to /whois & /ignore users
Easy-to-use, comfortable UI accessible from any machine… because it's Discord!
Even has a CLI built with blessed for when you can't get to Discord, and 'cus why not!?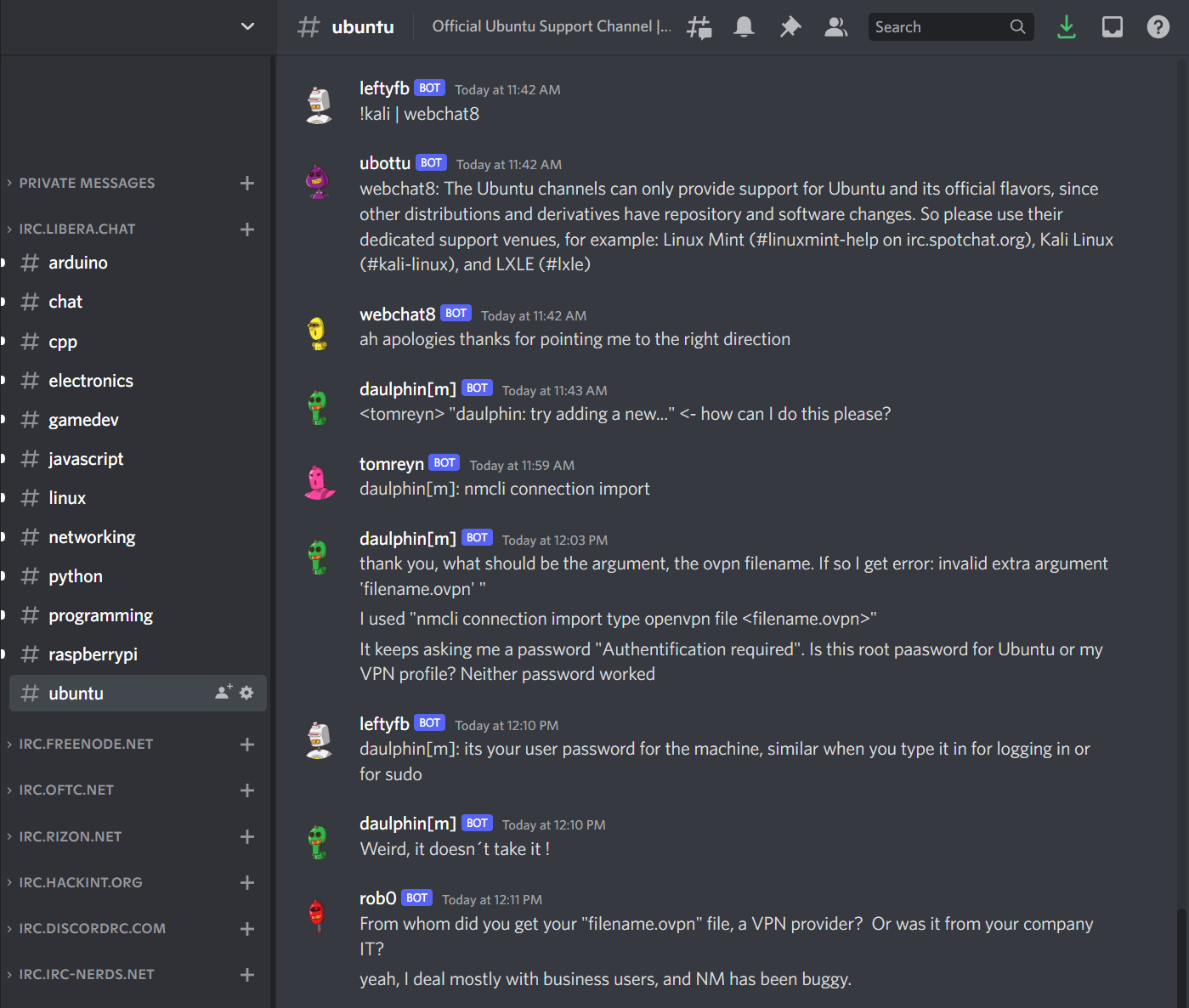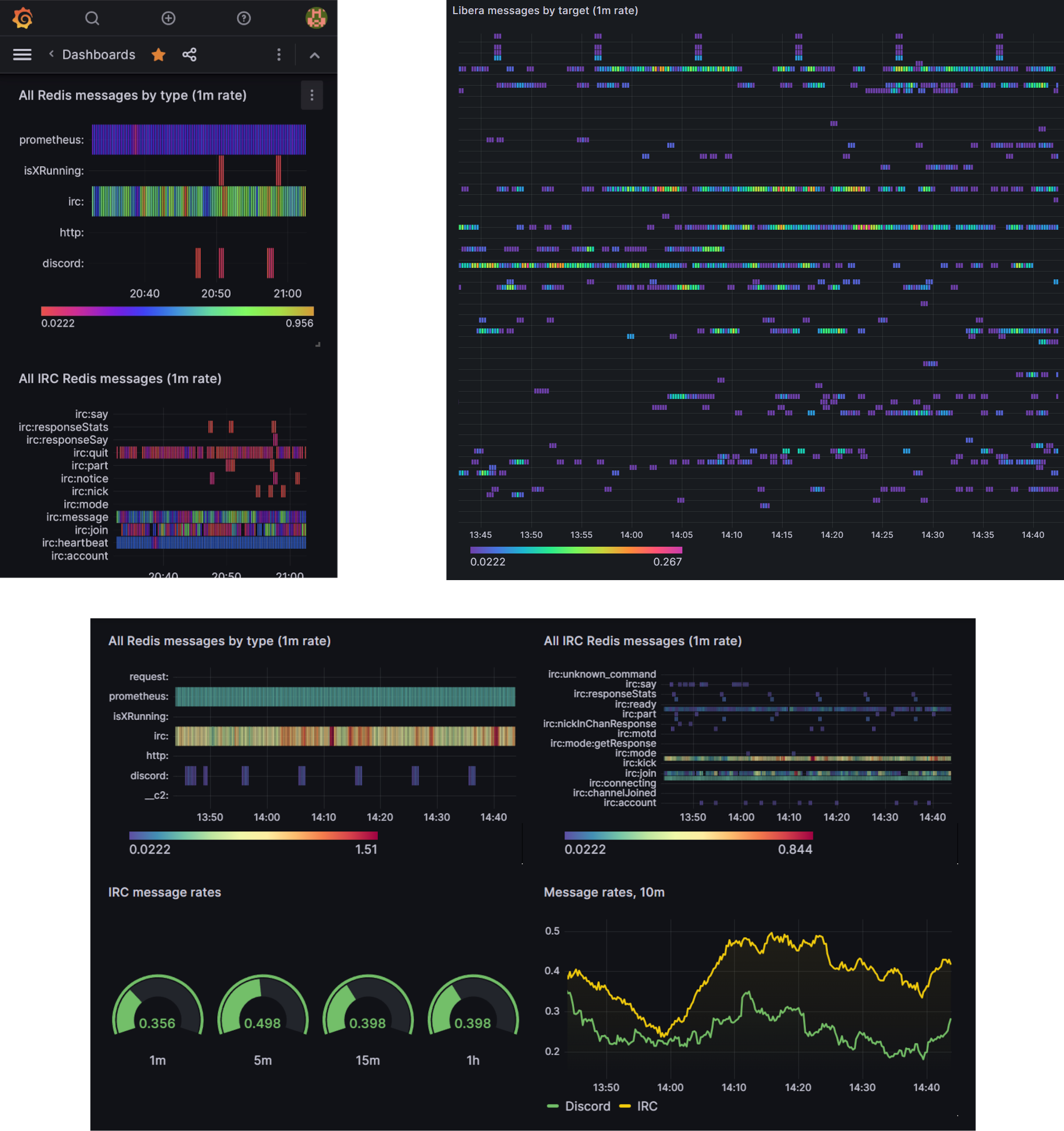 What it does not do well
Consistent structures for IPC messaging (it's a hobby project, sue me)
Resyncing when the bot stays up but the bridge goes down
Reconnecting when force-disconnected
Clean code (it's a hobby project, sue me)
Comprehensive documentation (the source code is documentation!)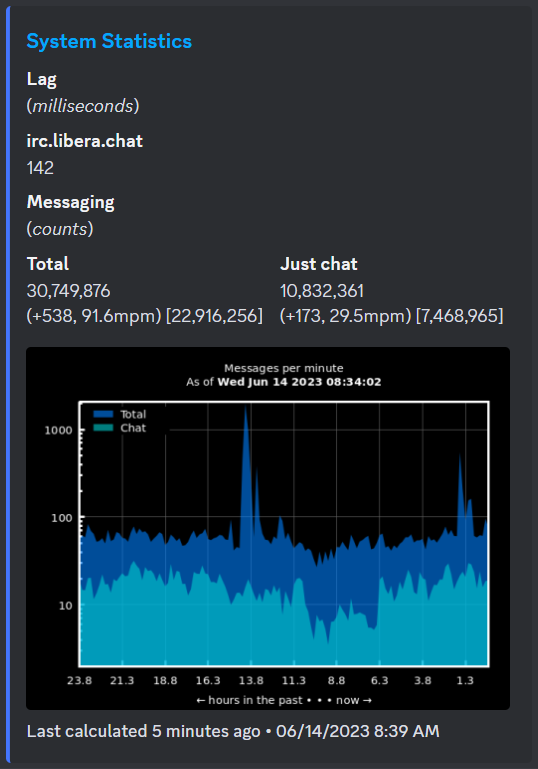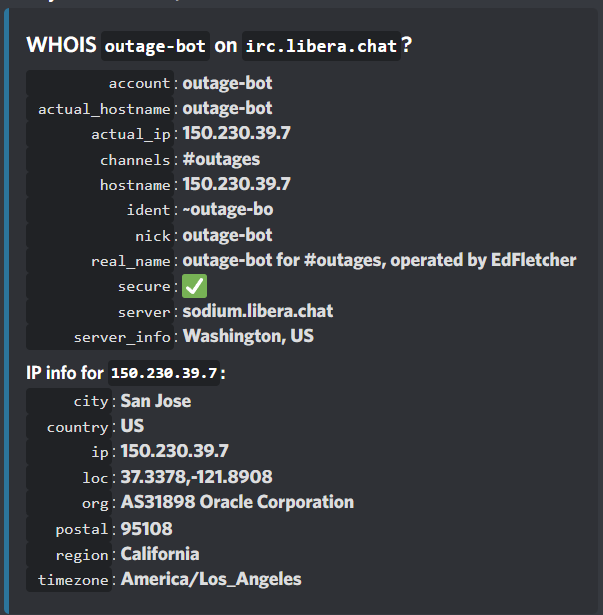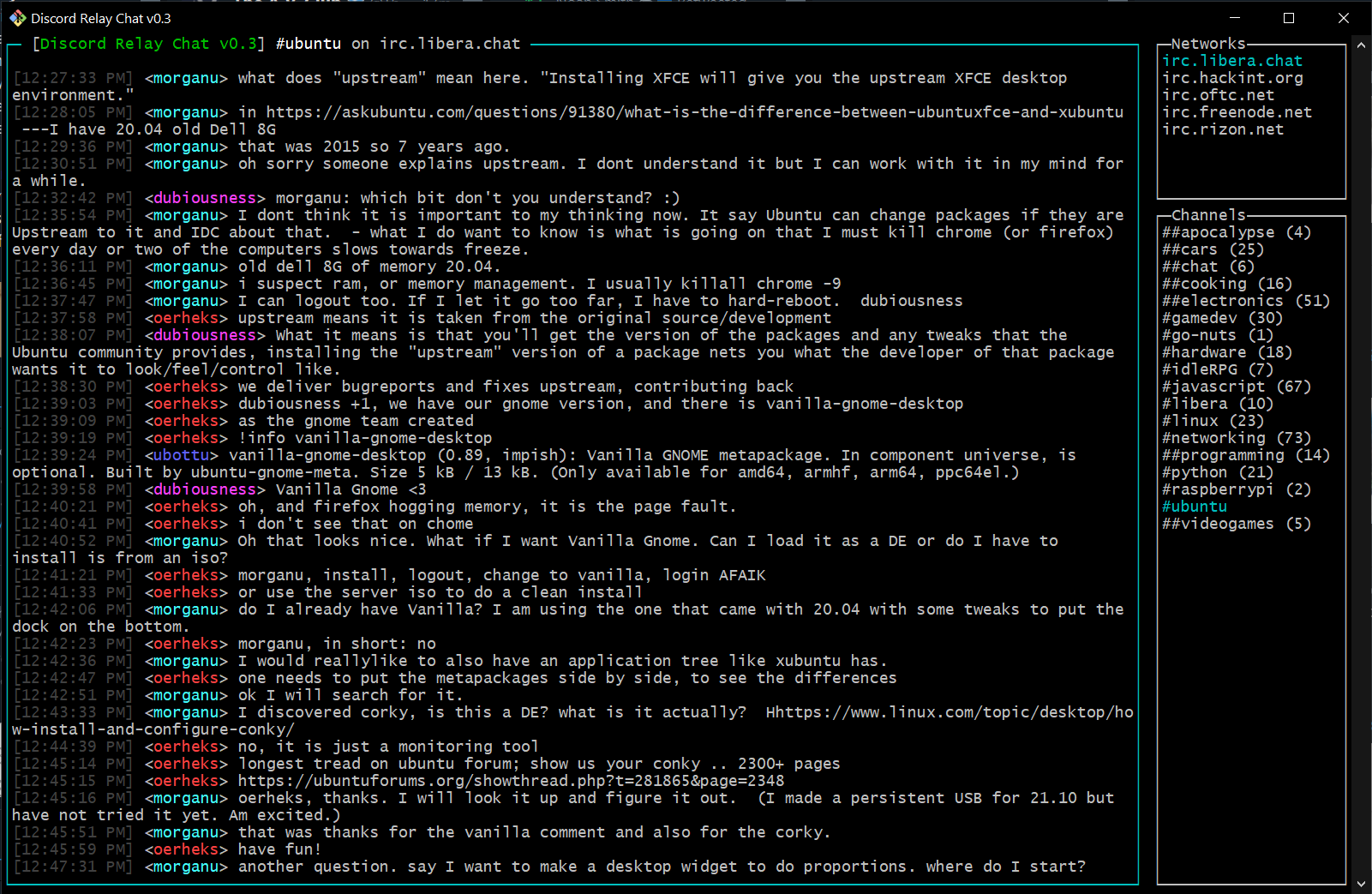 What it does not do at all (yet…)
Operator commands
User mode commands (in the works)
Fortunately, it's open source and contributions are accepted, so hack away!